Sweden
57 mm/70 (2.25") SAK Marks 1, 2 and 3
United States of America
57 mm/70 (2.25") Mark 110 Mod 0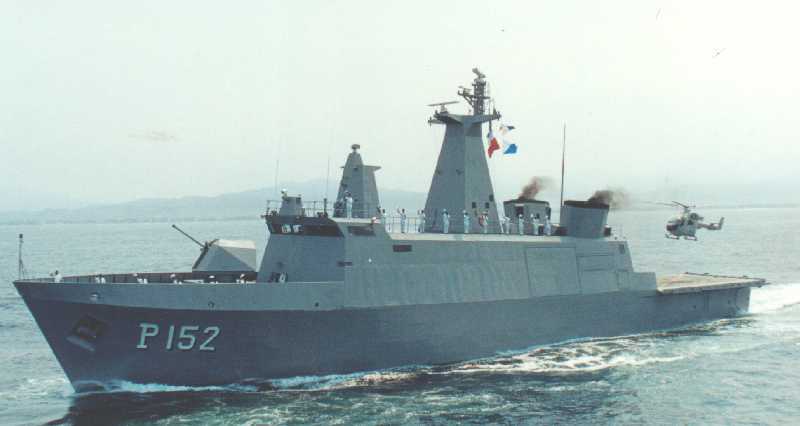 Work on these weapons began in 1962 based largely upon experience gained with the Bofors 57 mm/60. Compared with that weapon, the major improvements of the Mark 1 were a higher rate of fire, the use of new munitions including an improved proximity fuse, water cooling for the gun tubes and a new electro-hydraulic system for rapid training and elevation. The Mark 1 was exported to Malaysia and (the former) Yugoslavia.
The Mark 2 was a lighter weight mounting and used a new servo system that reduced aiming errors and damping time. The gun barrel for this mounting used a special monobloc steel that eliminated the water jacket Bofors claimed that this gun was dual-purpose in that it was accurate and agile enough to destroy sea-skimmers and that it could put more explosives into a surface target in thirty seconds than any gun smaller than 10 cm (3.9"). In reviewing this weapon, the US Navy concluded that it was heavy when compared to the OTO-Melara 35 mm and 76 mm weapons. About 25 Mark 2 guns were manufactured.
The Mark 3 is the latest version. This mounting uses the same ammunition as the Mark 2 but also can fire "smart" ammunition. The Mark 3 is offered with an optional low radar profile (RCS) mounting which hides the gun barrel when not in use. It is claimed that the Mark 3 has a mean time to repair of 30 minutes and can be installed on ships as small as 150 tons (152 mt). This mounting uses a small radar mounted on the gun barrel to measure muzzle velocity for fire control purposes. The dual-hoist system allows instant switching between ammunition types, but rounds must be removed manually in case of misfire. This mounting can open fire at 45 degrees training and 35 degrees elevation from the stand-by condition in 2.2 seconds. The mounting is normally remotely controlled, but can be used in a gyro-stabilized local control mode.
Bofors was taken over by United Defense, which in turn has been taken over by BAE Systems.
A 30 September 2003 United Defense press release stated that the United States Coast Guard had selected the Mark 3 to arm its new Maritime Security Cutter, Large (WMSL, formerly the National Security Cutter). At that time, the USN designated this weapon as the "EX-57 Mk 3" with the "EX" standing for "Experimental." The first WMSL was originally scheduled to enter service in 2006, but this has been delayed for various reasons to the spring of 2008.
A 13 January 2004 United Defense press release stated that the USN designation for the Bofors Mark 3 had now been changed to "EX 110 Mod 0" at the request of the USN. This change of designation followed a successful firing test of 29 practice rounds and 26 rounds of 3P service ammunition at the Dahlgren Main Range in Dahlgren, Virginia. The initial test firings were conducted to verify the test range instrumentation and to document the gun system's characteristics for the upcoming Test Readiness Review of the EX 110 Mod 0 gun safety qualification project.
In September 2004, the Coast Guard announced that this weapon had been accepted into service and would now be designated as the Mk 110 Mod 0/57mm Gun. An article by Lt. Timothy Hacket (USCG) in the October 2004 issue of "Deepwater News" reported that: "Between November 2003 and September 2004, well over 2,000 rounds of 57 mm ammunition were successfully test fired. The test firings have been conducted in three phases to evaluate blast effects, ballistics, and serviceability . . . The serviceability testing included multiple 120-round firing evolutions at high firing rates to determine the gun's sustainability. During one week's course of firing, the test team successfully fired well over 620 rounds and collected a wealth of data . . . A nomenclature request has been submitted to establish the WMSL's GWS [Gun Weapon System] to include the Mk 110 Mod 0/57 mm Gun, Mk 46 Mod 1 Optical Sighting System, AN/SPQ-9B Radar, and the Mk 160 Gun Control System ballistic computer."
A 25 October 2004 United Defense press release stated that the USN had selected the Mark 110 "as the Close-In Gun System (CIGS) for the baseline design of the new DD(X) Destroyer program . . . The function of the Mk 110 Naval Gun is to provide key ship self-protection and attack capabilities. The Mk 110 will work in concert with other combat systems being developed by United Defense, such as the ship's 155-mm Advanced Gun System (AGS) and the Mk 57 Vertical Launching System."
In a 01 November 2004 USCG Press Release concerning a day of Human Systems Integration (HSI) testing on the 57 mm Mark 110, participant GM3 [Gunner's Mate 3rd Class] Robert Boyer reported that "[the 57 mm Mark 110] is a huge upgrade from the 76 mm. As far as maintenance and accuracy of the new weapon, the all-around ability is a lot easier to handle compared to our current armament. I'll definitely look forward to working on the 57 mm gun." In this same release, Gunner's mate PO3 [Petty Officer 3rd Class] Mike Sanders is quoted as saying that it "only takes up to three people for loading or unloading the 57 mm with more room to move compared to seven people loading or unloading the 76 mm."
A 01 August 2005 BAE Press Release announced that the USCG has purchased two of these weapons, with delivery scheduled for January 2006 and December 2006. These guns will be manufactured at the BAE Systems facility in Louisville, Kentucky.
In April 2007 BAE Systems announced that it had received its second contract from General Dynamics for $7.2 million to supply a 57 mm Mark 110 for the U.S. Navy's fourth Littoral Combat Ship (LCS-4). The contract includes options such as spare parts and training.
In August 2014 the USN announced that it had replaced the 57 mm guns on the DDG-1000 Zumwalt class with 30 mm Bushmaster weapons.
Munitions are produced by Bofors, Sako Limited (Finland), SME Ordnance (Malaysia) and Nammo Raufoss (Norway).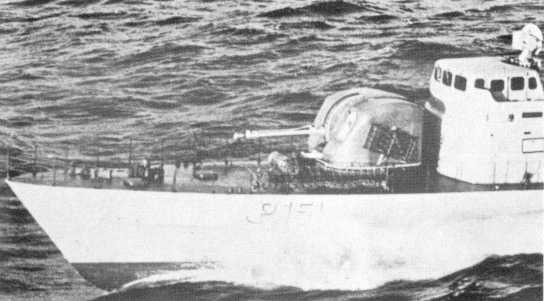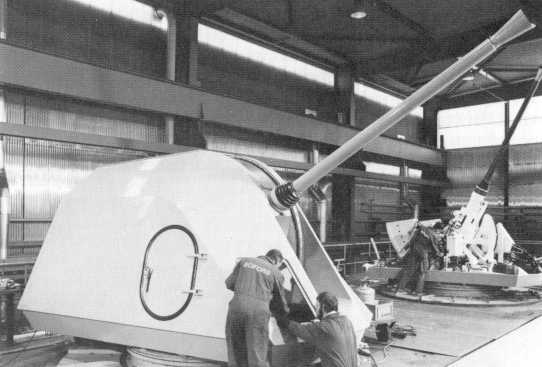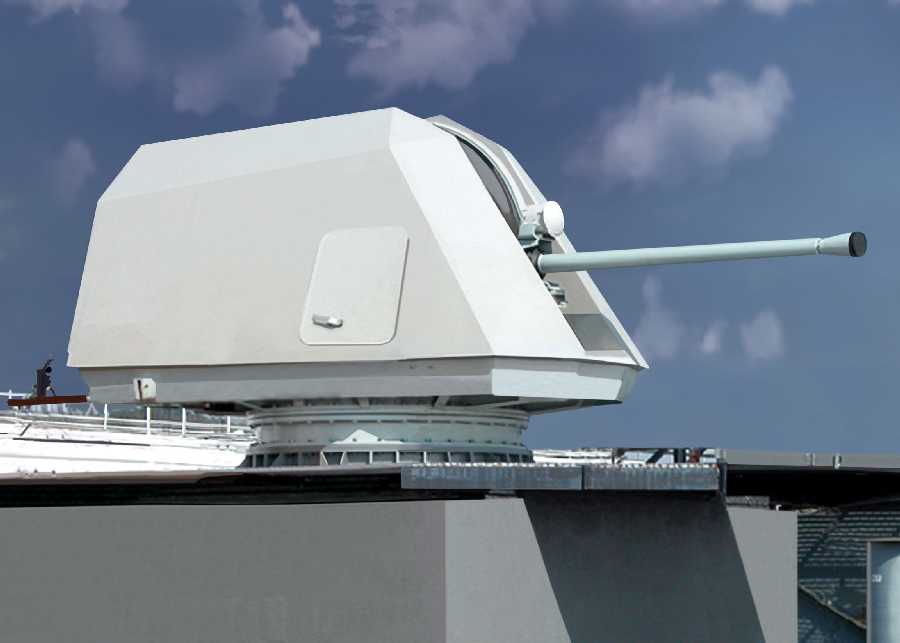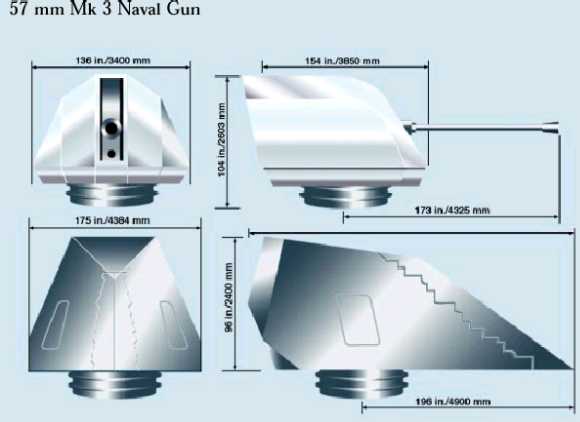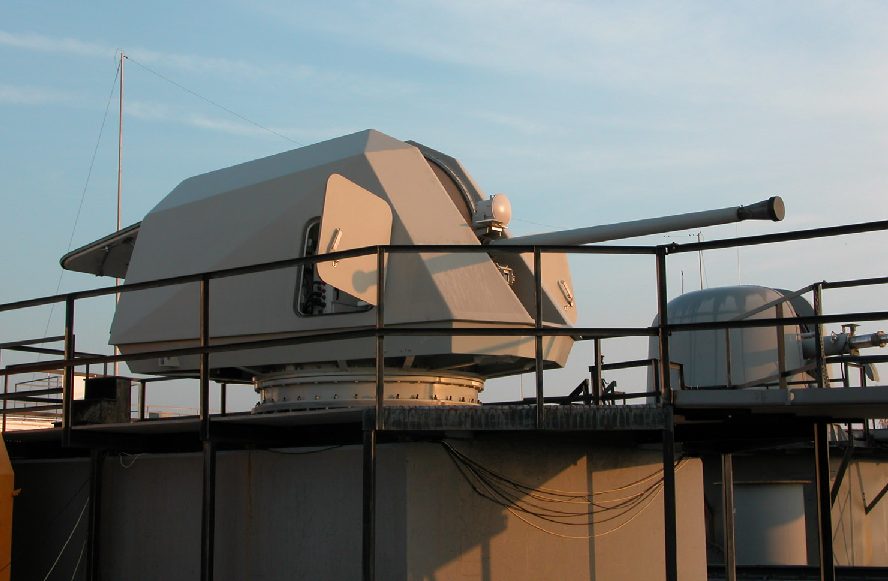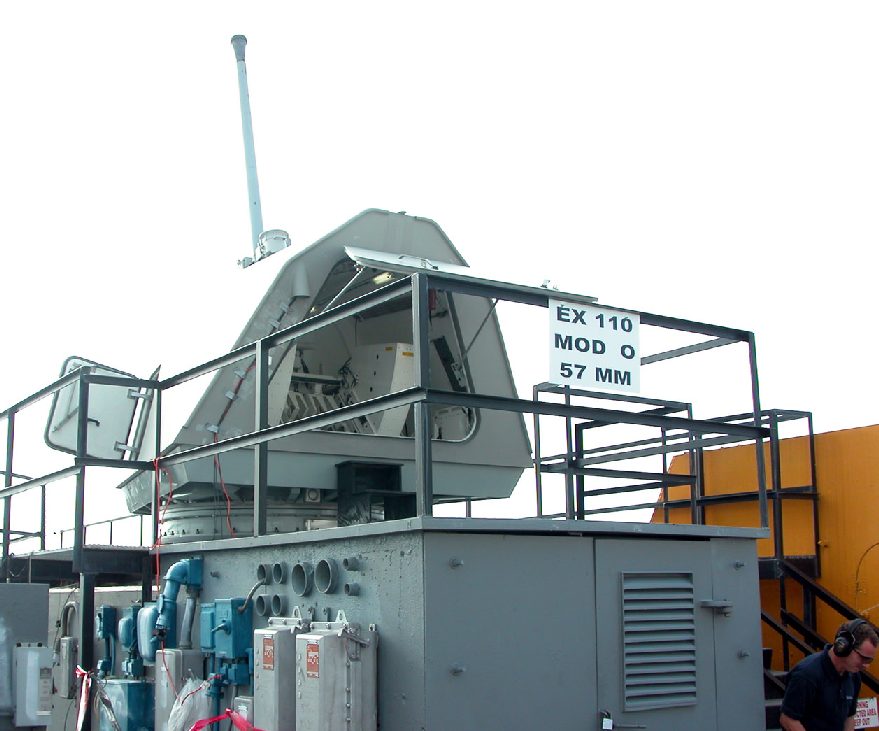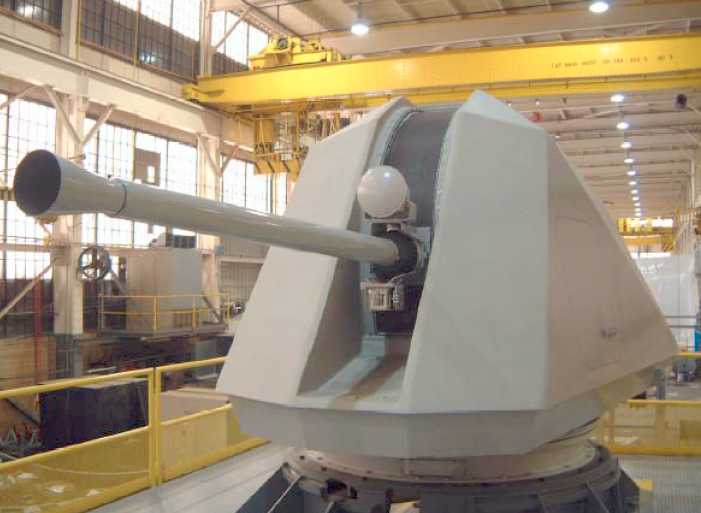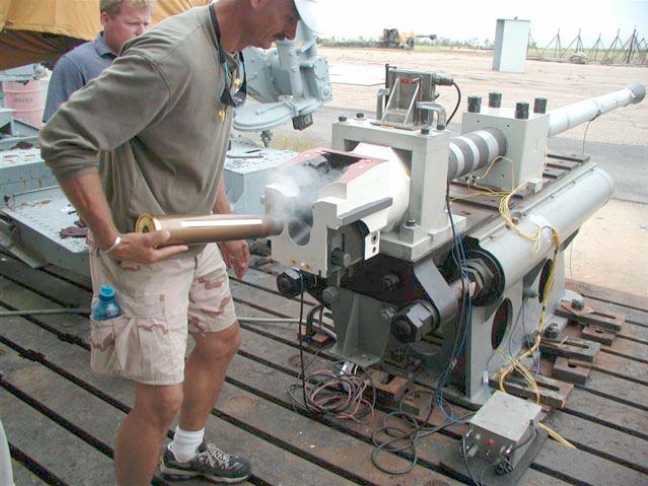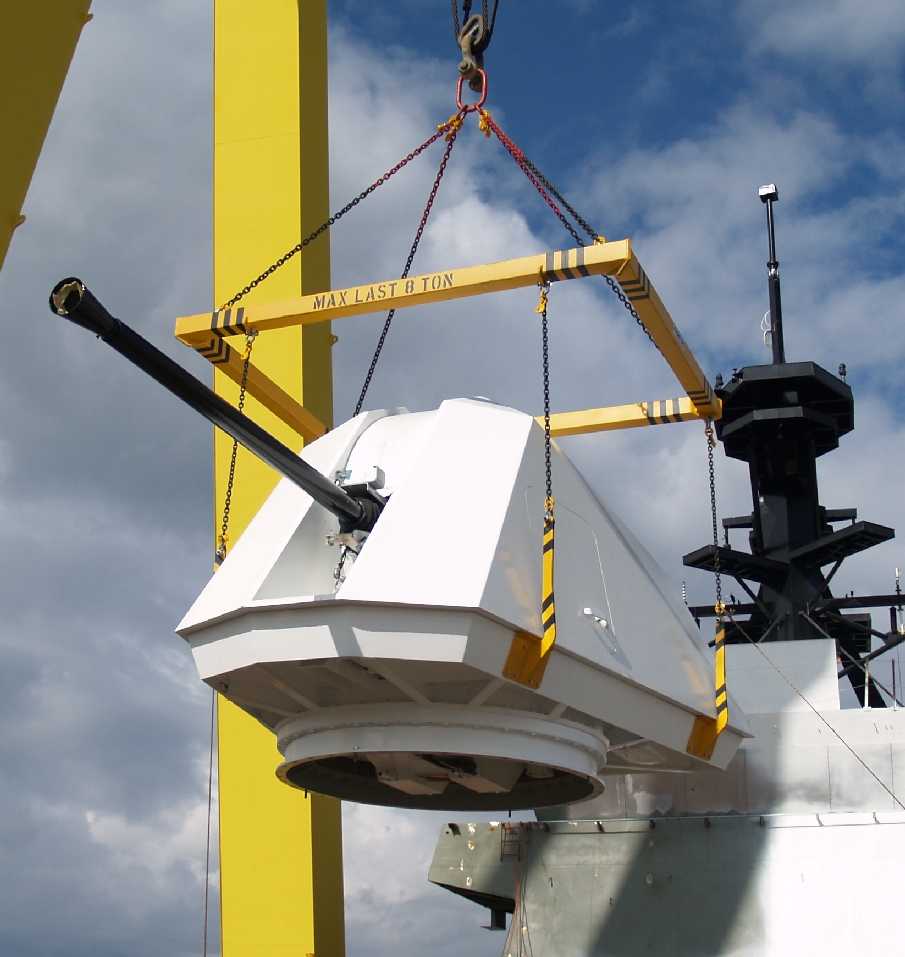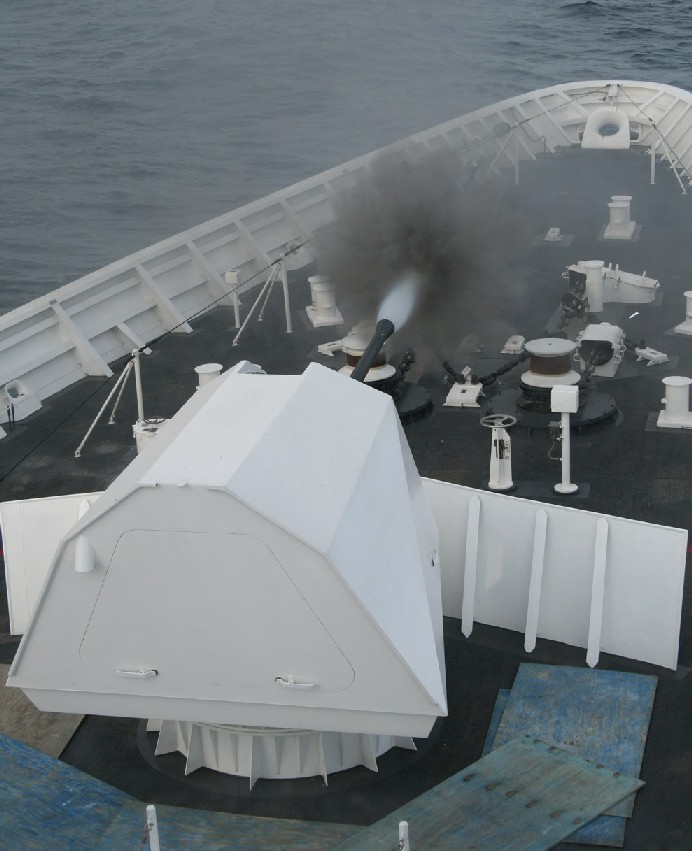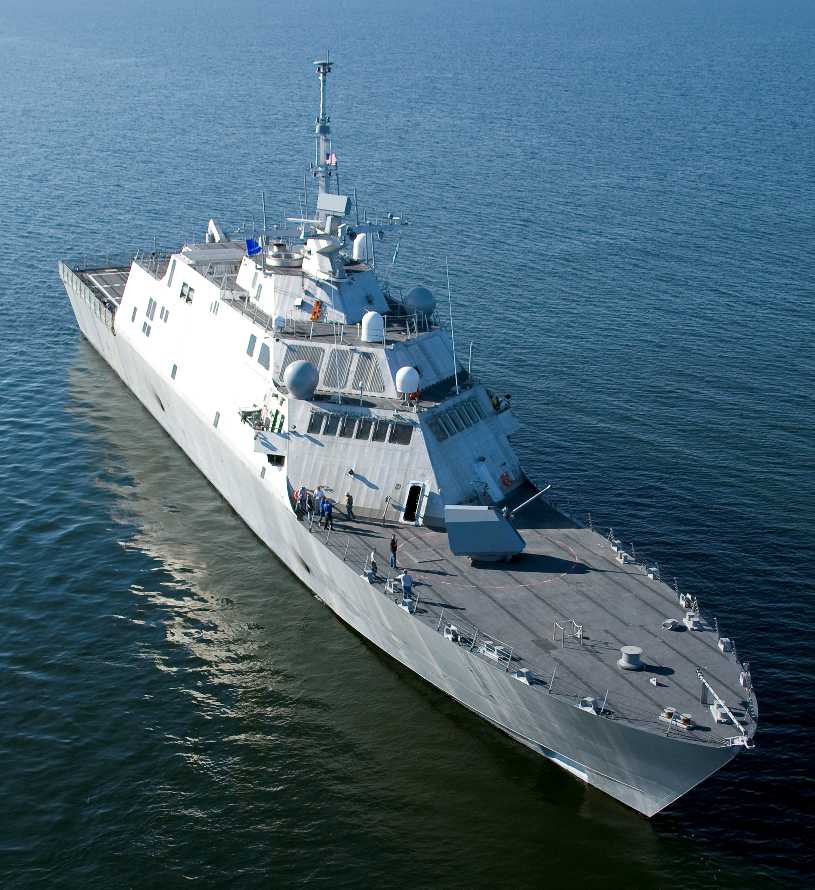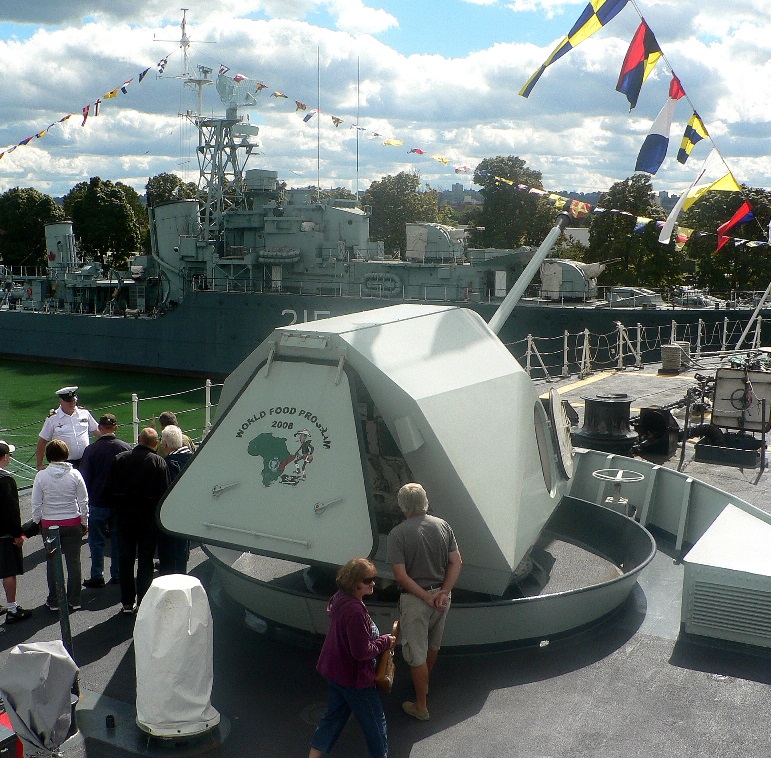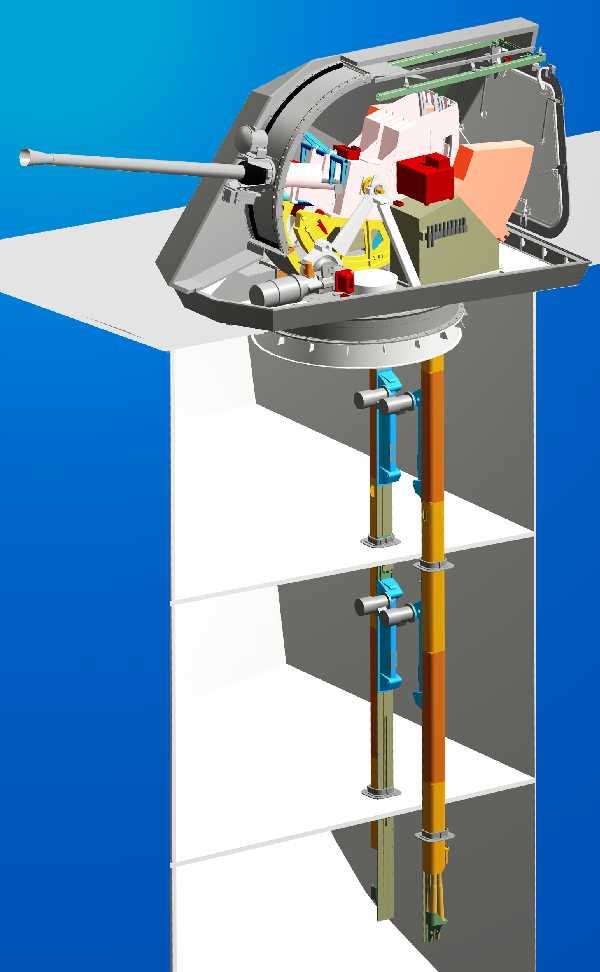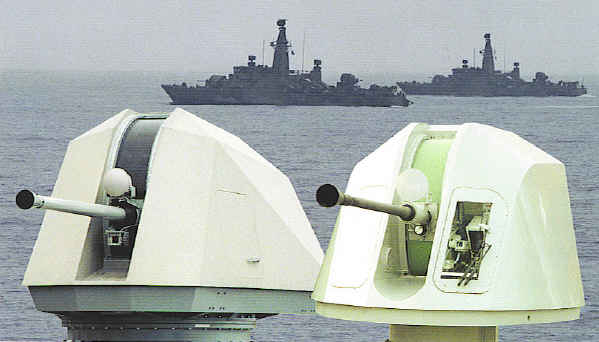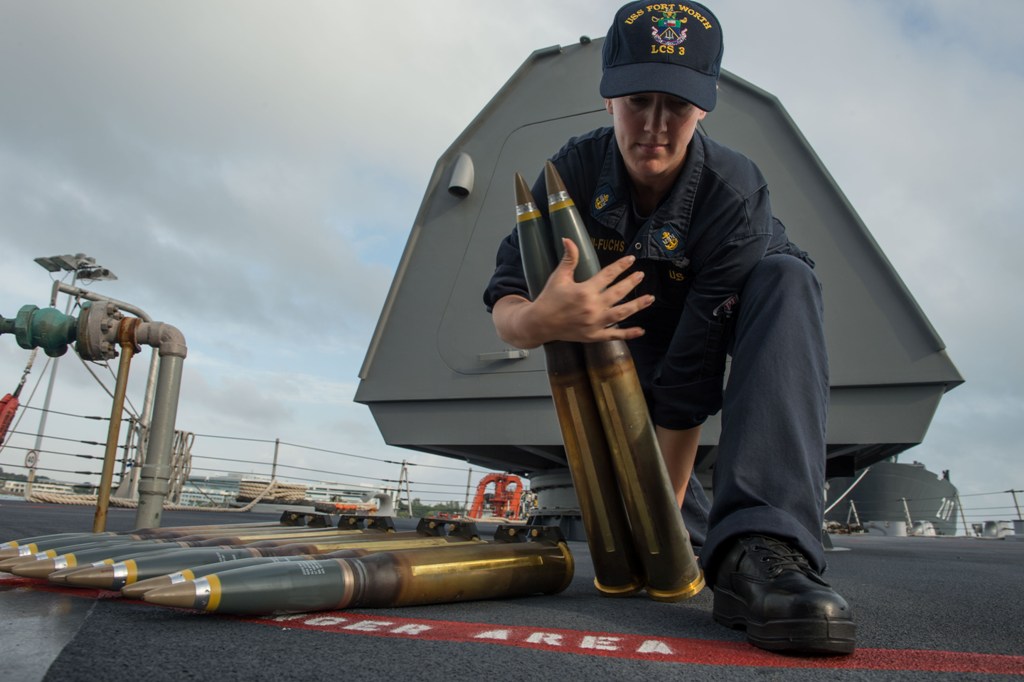 Data from:
Ammunitionskatalog Marinen, 1990
"Jane's Pocket Book 9: Naval Armament" edited by Denis Archer
"The Naval Institute Guide to World Naval Weapon Systems 1991/92" by Norman Friedman
"Jane's Ammunition Handbook: Ninth Edition 2000-2001" edited by Terry J. Gander and Charles Q. Cutshaw
"Jane's Fighting Ships, 1999-2000" edited by Capt. Richard Sharpe RN
Articles and presentations by Lt. Timothy Hackett:
October 2004 issue of "Deepwater News" article "57mm Gun for WMSL Completes Test Firing Series" by Lt. Timothy Hackett, USCG
"USCG 57mm / Mk 3 Gun Mount: Test, Evaluation & Certification Program" by Lt. Timothy Hackett, USCG, presented at the NDIA 39th Annual Armament Systems: Guns - Ammunition - Rockets - Missiles Conference & Exhibition
"Mk 110 Mod 0 / 57mm Naval Gun & Ammunition Certification Process" by Lt. Timothy Hackett, USCG, presented at the NDIA 40th Annual Armament Systems: Guns - Ammunition - Rockets - Missiles Conference & Exhibition
Press releases from:
Other:
Special help from Lt. Timothy Hackett, USCG, Mats T. Persson and Leo Fischer
10 April 2008

Benchmark

04 December 2008

Added USCG picture of test round being loaded, added new Off-site Video links

30 April 2013

Added picture of HMCS Ville de Quebec

22 November 2014

Added comment regarding DDG-1000 replacing 57 mm with 30mm guns. Removed sketches of 57 mm guns being used on DDG-1000,

08 April 2015

Added photograph of ammunition