Italy / Switzerland
35 mm/90 KDC (Gun)
GDM-A and GDM-C (Mountings)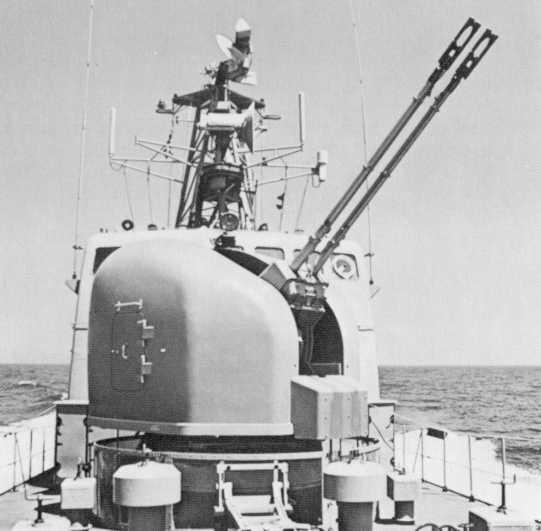 The KD gun series were originally developed for army air defense and is considered one of the most successful post-World War II anti-aircraft defense weapons. Oerlikon and OTO-Melara have both produced naval versions.
Each gun has a device for measuring muzzle velocity and this data is fed back to the gun-laying computer. Each gun has two belt feeds and can be switched between belts in about two seconds. Muzzle velocity is electronically measured and fed back into the fire control computer.
Ammunition for these weapons is produced by at least fourteen countries, including the PRC.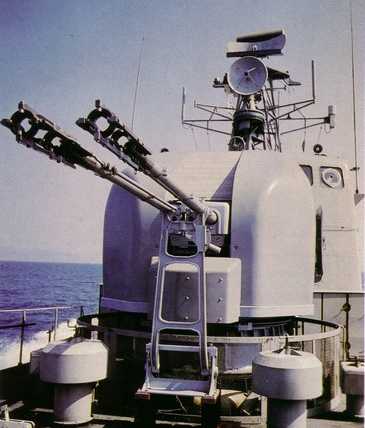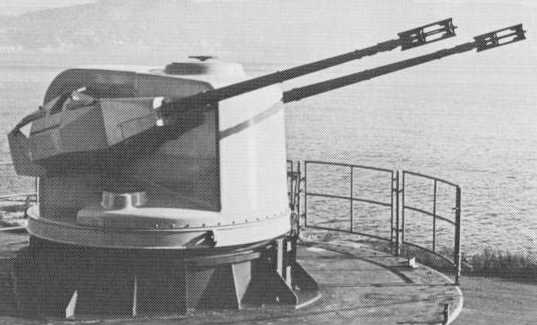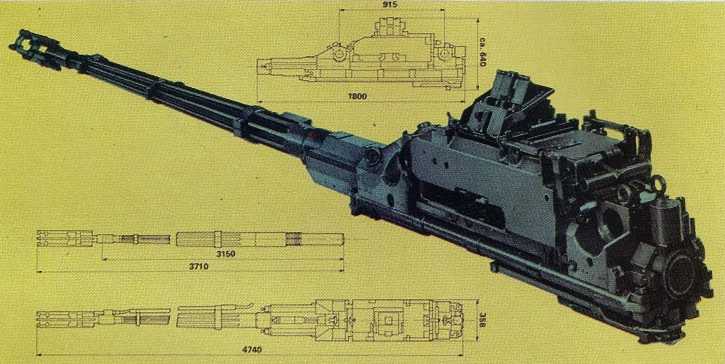 Data from:
"Jane's Pocket Book 9: Naval Armament" edited by Denis Archer
"The Naval Institute Guide to World Naval Weapon Systems 1991/92" by Norman Friedman
"Jane's Ammunition Handbook: Ninth Edition 2000-2001" edited by Terry J. Gander and Charles Q. Cutshaw
Other:
"Defense & Armament Heracles International" Issue #72, April 1988
Press releases:
Special help by Matthew Rodchenko