Italy
30 mm/82 (1.2") Compact and Sea Cobra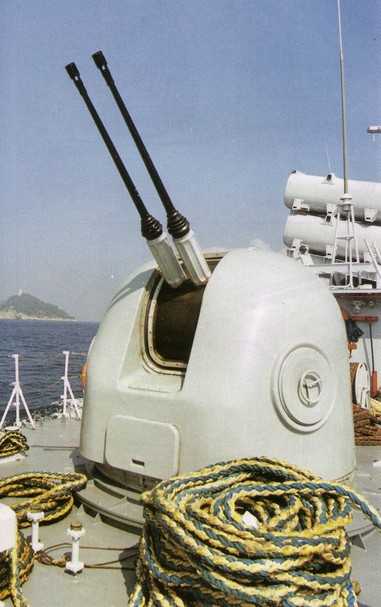 This weapon is based upon the German Mauser MK 30 mm Model F gun and uses standard NATO ammunition. Effectively, this weapon is a scaled-down version of OTO-Breda's 40 mm/70 mounting. These mountings for these weapons are unmanned, gyro-stabilized and joystick controlled. The optical sighting system is line-of-sight stabilized with the aim-off automatically calculated while the target is kept in sight. OTO-Breda (later OTO-Melara and now Leonardo) claimed that this system is effective against surface targets at ranges up to 3,000 meters (3,300 yards).
OTO-Melara currently offers these weapons in either single or twin above deck mountings with local or remote control or in Compact-style mountings with below-deck magazine. These mountings are also shared with the 25 mm Compact.
Sea Cobra was a joint design between Marconi and OTO-Breda. This weapon was first tested in Britain at the Fraser Gunnery Range in the summer of 1988. The first operational installations were for the Italian Customs Service.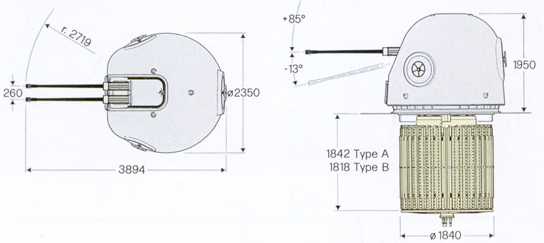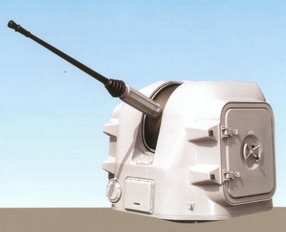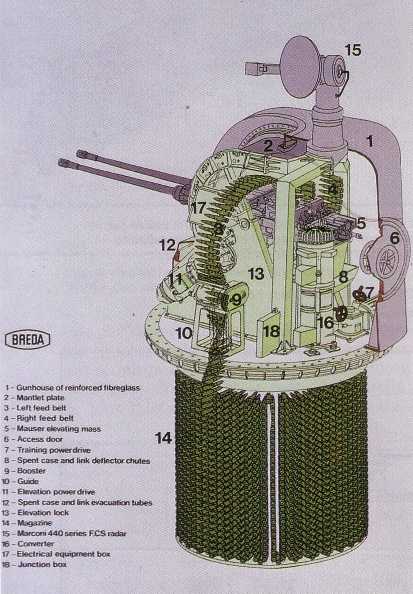 "The Naval Institute Guide to World Naval Weapon Systems 1991/92" by Norman Friedman
"Defense & Armament Heracles International" Issue #69, January 1988
---
ATK
OTO-Melara
Rheinmetall AG
---
Special help by Matthew Rodchenko
21 May 2006 - Benchmark
19 April 2019 - Corrected typographical error, reorganized notes