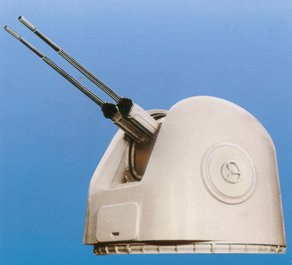 This weapon system is a result of a collaboration between OTOBreda (now OTO-Melara) and Oerlikon Italiana. It is intended to replace older 20 mm Oerlikon weapons and fires much more powerful ammunition. The Power Assisted (PA) Naval Mounting for this weapon provides hydraulic power assistance such that the gunner needs only to apply as much force as it would take if the ship were not moving at all. The gunsight adjusts automatically so that the gunner can remain standing instead of crouching down when the gun is at high elevations.
The gun itself is an Oerlikon KBA which is belt fed with dual feed.
This weapon is also available in either a single, above deck mounting with local or remote control or in a Compact-style mounting with a below-deck magazine. These mountings are also shared with the 30 mm version.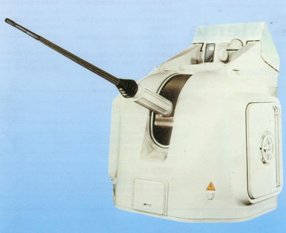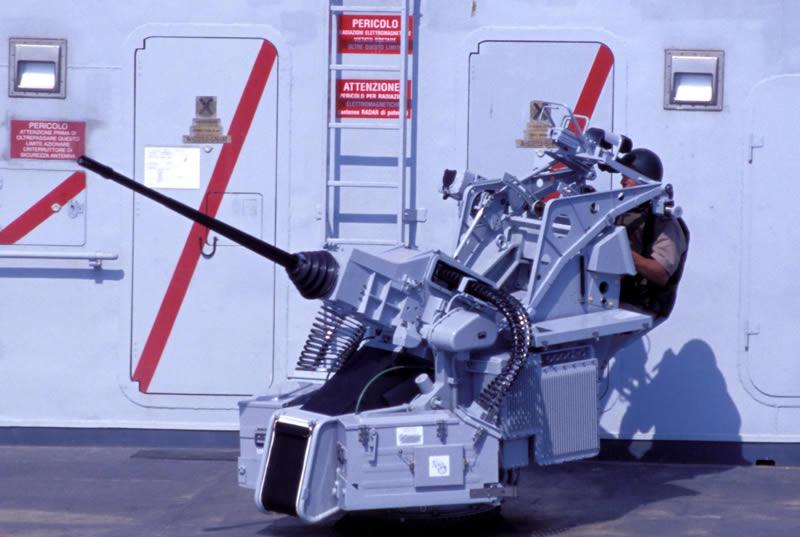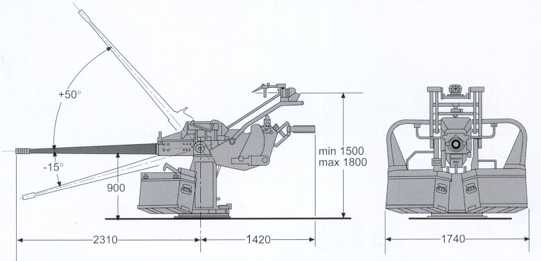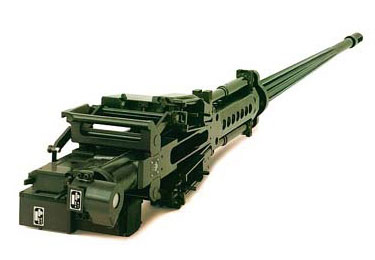 Data from:
"The Naval Institute Guide to World Naval Weapon Systems 1991/92" by Norman Friedman
"Jane's Ammunition Handbook: Ninth Edition 2000-2001" edited by Terry J. Gander and Charles Q. Cutshaw
Press releases:
17 April 2008

Benchmark

26 May 2012

Updated to latest template