Russia / USSR
12.7 mm (0.5") Degtjarev DShK M38 Heavy Machine Gun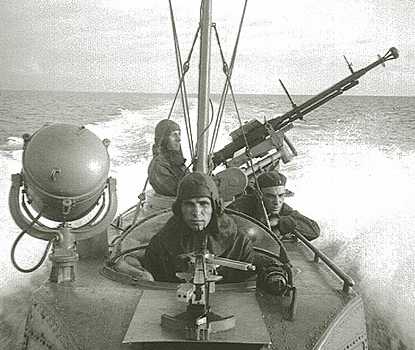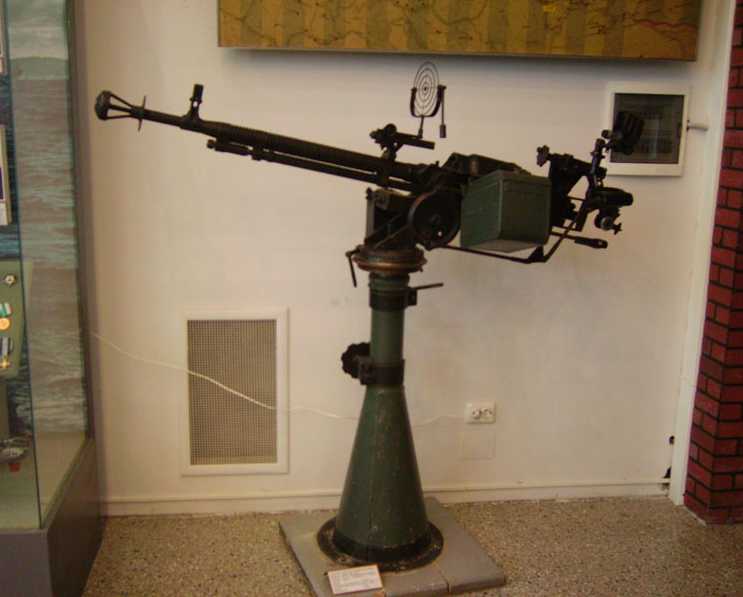 The DShK machine gun was originally designed in 1930 and went into limited production for the army in 1933. This model was too bulky for naval use and had to be redesigned. The new model was accepted into service in 1938 and still remains the primary heavy MG of the Russian Army to this day, although it is being steadily replaced by the NSV-12,7 which uses the same ammunition. The DShK is as famous in Russia as the 0.50" (12.7 mm) caliber M2 BMG is in the USA.
First installed on ships just prior to World War II and it gradually replaced the ineffective 7.62 mm Maxim machine gun during the war. The DShK, despite its small caliber, became the primary Soviet AA gun of World War II. As of June 1941 there were 787 DShK machine guns in service in the Soviet Navy. During the war a total of 4,018 guns were delivered to the Navy and 1,146 more were delivered for defense of the naval bases.
This gun is air-cooled and uses 50-round belts in box type magazines. The ammunition was based on that used for the Vickers 0.5" (12.7 mm) machine gun which was supplied via Lend-Lease during World War II. These guns were used in single and twin open mounts as well as in an enclosed twin turret mounting. There was also an experimental quad mount and a disappearing twin mount for submarines.
Data from:
"Sovetskie Boevye Korabli 1941-45: IV Vooruzhnie" (Soviet Warships 1941-45: Volume IV Armaments) by A.V. Platonov
Other:
Special help from Vladimir Yakubov