Japan
12 cm (4.7") AA Rocket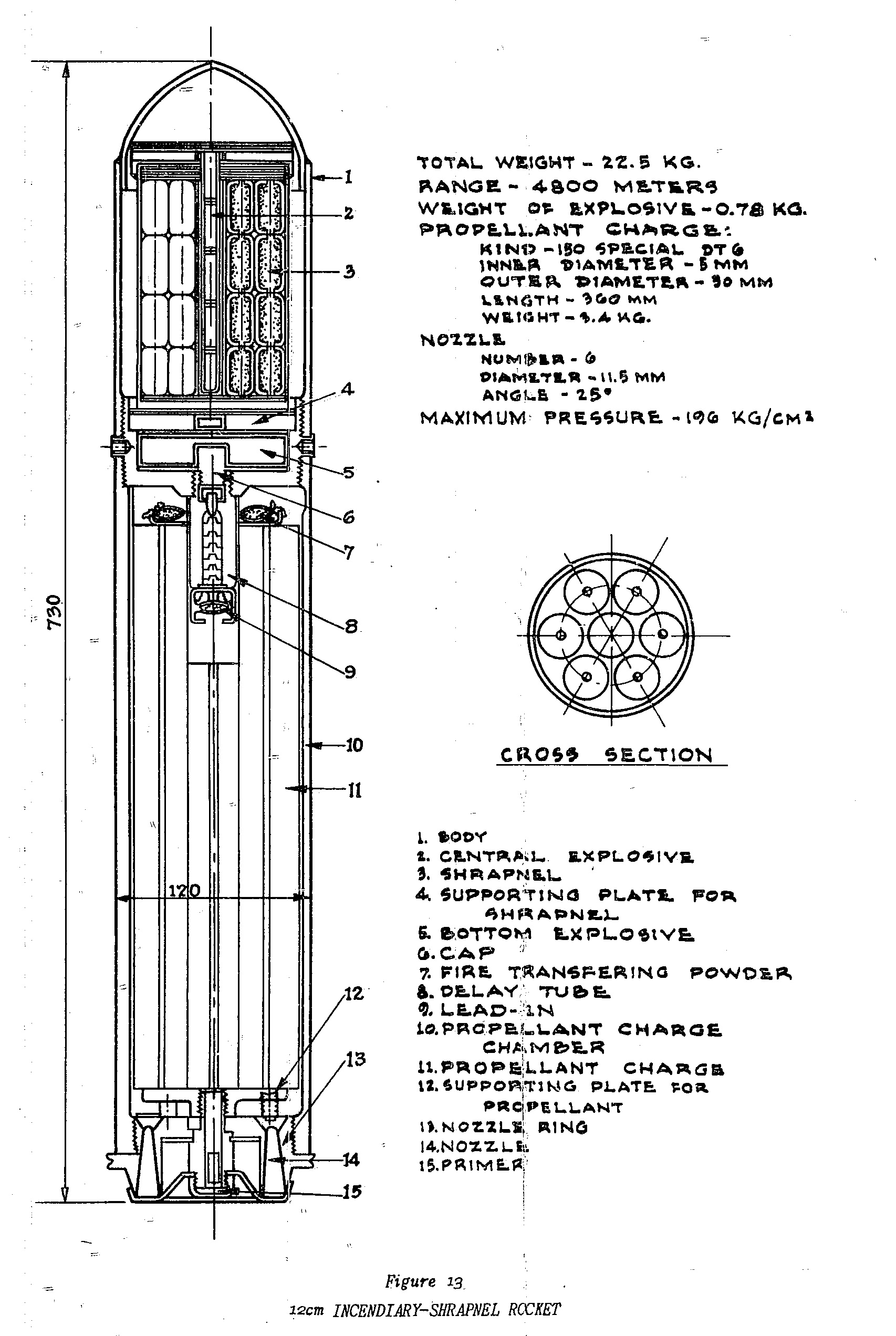 The Imperial Japanese Navy developed a number of spin-stabilized rockets during World War II, but only this one ever saw service use. These went to sea in launchers containg 28 rockets with six launchers on most carriers. The rocket had an incendiary shrapnel warhead, somewhat similar in design to the "Sankaidan" Type 3 projectile used for guns, and had a time fuze set to explode the warhead at either 1,000 or 1,500 meters (1,100 or 1,640 yards). They were electrically fired in pairs or automatically in 14-rocket sets, the latter action taking 10 seconds to fire all rockets.
Data from:
"Naval Weapons of World War Two" by John Campbell
"The 12 cm Multiple Rocket Launcher of the Imperial Japanese Navy" article by Hans Lengerer and Tomoko Rehm-Takahara in "Warship Volume IX"
Other:
US Naval Technical Mission to Japan report O-19: Japanese Projectiles General Types
04 July 2006

Benchmark

27 May 2012

Updated to latest template