Italy
10"/40 (25.4 cm) EOC Pattern R
Argentina
10"/40 (25.4 cm) EOC Pattern P1
Japan
10"/40 (25.4 cm) EOC Pattern R,
10"/40 (25.4 cm) 41st Year Type,
25 cm/40 (10") 41st Year Type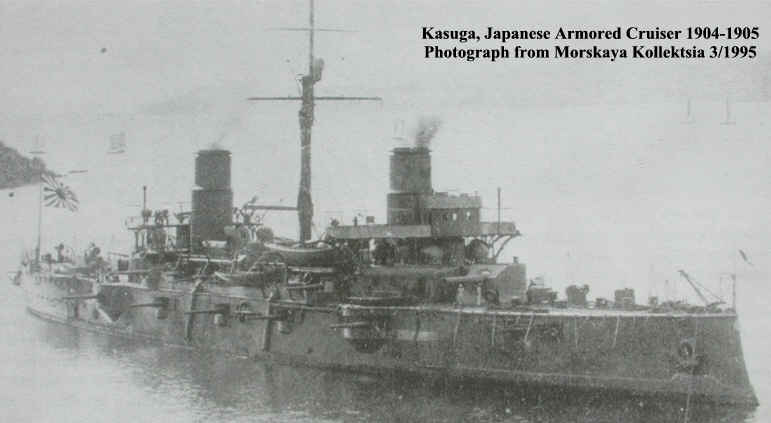 These were Elswick guns used on Italian pre-dreadnoughts and armored cruisers built during the 1890s and early 1900s. Originally, the armored cruisers were to be used by the Italian navy, but many of them were sold to other countries. Most of these cruisers were armed with two twin 8" (20.3 cm) gun mounts, but a few were given 10" (25.4 cm) guns.
Argentina purchased two of these 10" (25.4 cm) cruisers in 1898. The former Italian cruiser Giuseppe Garibaldi became the Argentine Pueyrredón and the Italian Varese became the Argentine General Belgrano. A third cruiser was originally laid down as the Italian armored cruiser Mitra. While under construction by Ansaldo, Mitra was sold to Argentina and renamed Rivadavia, but the Argentines never took delivery. She was finally purchased by the Japanese in 1904 and renamed Kasuga. While the Argentine cruisers carried two of these 10" (25.4 cm) guns, Kasuga differed in having a single 10" (25.4 cm) gun and a twin 8" (20.3 cm) mounting.
At the time of the Japanese purchase, this gun on Kasuga was one of the longest-ranged weapons in the Japanese Navy and Kasuga saw significant action during the Russo-Japanese War, notably the shelling of Port Arthur and as part of the main battle line during the Battle of Tsushima (Battle of the Japan Sea).
As a result of the Washington Naval Limitation Treaty, Kasuga was used as a training ship from the 1920s until being disarmed in 1942. I would assume that her 10" (25.4 cm) gun was then used or planned to be used for coastal defense, but I have no information to confirm this assumption.
Japanese guns redesignated as 41st Year Type on 25 December 1908. Redesignated in centimeters on 5 October 1917.
Actual bore length was 40.35 calibers.
Designation
Argentina
10"/40 (25.4 cm) EOC Pattern P1

Italy
10"/40 (25.4 cm) EOC Pattern R

Japan
10"/40 (25.4 cm) EOC Pattern R
10"/40 (25.4 cm) 41st Year Type (Model 1908)
25.4 cm (10") 41st Year Type (Model 1908)

Ship Class Used On
Argentina: Admiral Belgrano
Italy: Ammiraglio di Saint Bon and Giuseppe Garibaldi classes
Japan: Kasuga
Date Of Design
N/A
Date In Service
1898
Gun Weight
30.9 tons (31.4 mt)
Gun Length oa
N/A
Bore Length
about 403.5 in (10.249 m)
Rifling Length
N/A
Grooves
N/A
Lands
N/A
Twist
N/A
Chamber Volume
N/A
Rate Of Fire
about 1.5 rounds per minute
| | |
| --- | --- |
| Type | Bag |
| Projectile Types and Weights | AP: 500 lbs. (227 kg) AP Shell |
| Bursting Charge | N/A |
| Projectile Length | N/A |
| Propellant Charge | 88.5 lbs. (40 kg) C2 |
| Muzzle Velocity | 2,297 fps (700 mps) |
| Working Pressure | N/A |
| Approximate Barrel Life | N/A |
| Ammunition stowage per gun | N/A |
Range of 500 lbs. (227 kg) AP Shell

| Elevation | Distance |
| --- | --- |
| 20 degrees | About 19,700 yards (18,000 m) |
It should be mentioned that the maximum range of these guns was of little use when these cruisers were built. Fire control systems and rangefinders capable of accurately firing at ranges over 10,000 yards (9,140 m) simply did not exist at that time.
Designation
Single Mount
Argentina: Admiral Belgrano (2)
Italy: Giuseppe Garibaldi (1)
Japan: Kasuga (1)

Twin Mount
Italy: Ammiraglio di Saint Bon (2)

Weight
N/A
Elevation
about -5 / +20 degrees
Elevation Rate
N/A
Train
About +80 / -80 degrees
Train Rate
N/A
Gun recoil
N/A
Loading Angle
N/A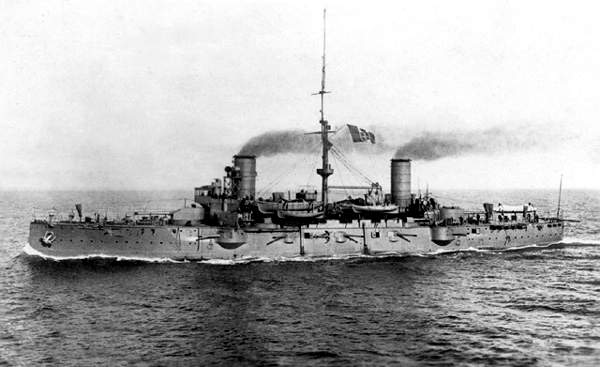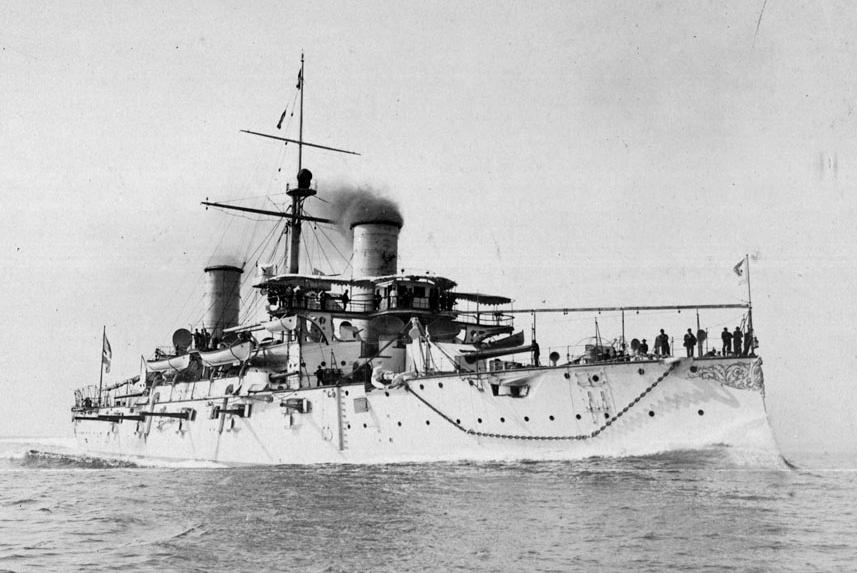 "Naval Weapons of World War Two" and "The Battle of Tsu-Shima" articles in "Warship Volume II" all by John Campbell
"Japanese Cruisers of the Pacific War" by Eric Lacroix and Linton Wells II
"Japanese Warships of World War II" by A.J. Watts
---
Marina Militare Press Releases
05 April 2008 - Benchmark
25 March 2010 - Added Ammiraglio di Saint Bon class information
10 January 2017 - Converted to HTML 5 Standard
07 April 2023 - Updated to latest format