Italy
152 mm/53 (6") Models 1926 and 1929
Used on all "Condottieri" light cruiser classes except the Garibaldi class. The 1926 and 1929 Models were by different manufacturers and components from each manufacturer were apparently not fully interchangeable.
As in many Italian twin mountings, these guns were mounted closely together which reportedly caused some interference problems. The mountings in the 1st and 2nd groups (Alberico da Barbiano and Luigi Cadorna classes) were too lightly built for the recoil forces created by the very high muzzle velocities of these weapons.
Construction of the Ansaldo guns seems to have varied from gun to gun. One drawing of a relined gun shows A tube, jacket and a very heavy breech ring screwed to the jacket with a square thread, and a relatively thick taper liner with a retaining bush screwed into the rear end of the jacket. The OTO guns used a thin, loose liner of the Pittoni type, A tube, full length jacket and breech ring. All guns used sliding horizontal breech blocks.
Historical note: These cruisers were named after famous leaders ("Condottieri") of mercenary bands in Renaissance Italy.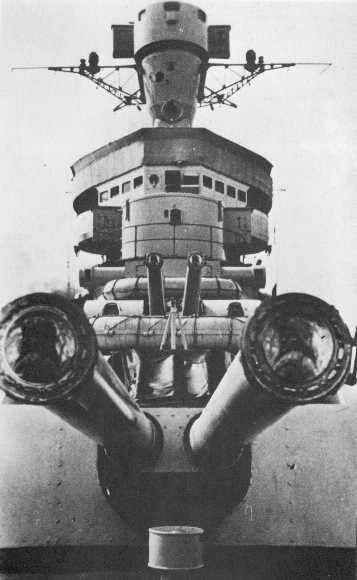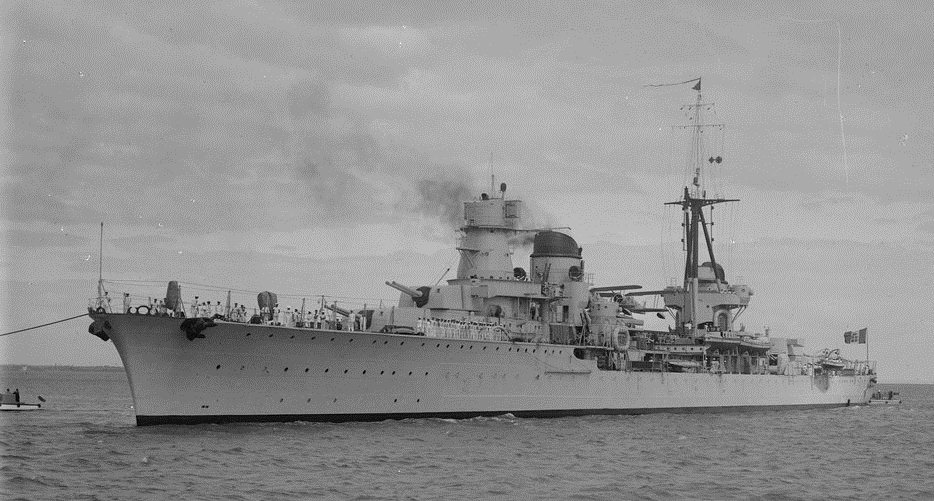 "Naval Weapons of World War Two" by John Campbell
"Italian Warships of World War II" by Aldo Fraccaroli
"Anatomy of the Ship: The Cruiser Bartolomeo Colleoni" by Franco Gay and Valerio Gay
---
Marina Militare Press Releases
21 September 2008 - Benchmark
16 June 2012 - Added pictures of Armando Diaz and Raimondo Montecuccoli
07 April 2018 - Converted to HTML 5 format and reorganized notes