Italy
25 mm/80 (1") Myriad CIWS - KBD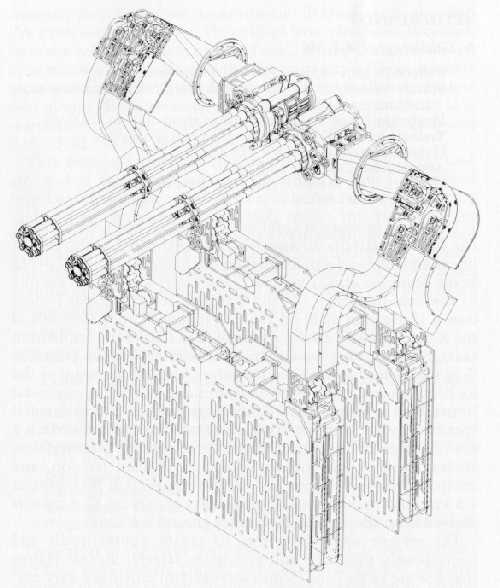 This CIWS is a result of a collaboration between OTOBreda (now OTO-Melara), Oerlikon Contraves Italiana, Elsag and Selenia. It uses a pair of Oerlikon 7-barrel KBD Gatling guns. This is the first Gatling-type gun ever developed by Oerlikon.
The design concept behind the Myriad is that, no matter how fast or how maneuverable an anti-ship missile may be, it must attack a ship through a small range of possibilities. The FCS, built by Elsag, uses known aerodynamic features of missiles in order to predict the where the missile must be located when it gets to within 500 to 1,000 meters of the ship. The very high ROF of this twin mounting then saturates this location.
As far as I have been able to determine, this weapon did not enter service use.
Data from:
"The Naval Institute Guide to World Naval Weapon Systems 1991/92" by Norman Friedman
"Jane's Ammunition Handbook: Ninth Edition 2000-2001" edited by Terry J. Gander and Charles Q. Cutshaw
Other:
21 May 2006

Benchmark

21 February 2009

Corrected English/Metric conversion errors