Germany
27 mm MLG 27 Light Naval Gun System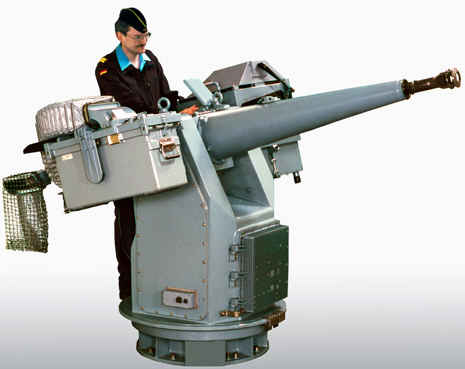 This is the navalized version of the 27 mm BK 27 aircraft gun used on the Tornado and Gripen fighter aircraft. Fire control is provided by a system from STN Atlas Elektronik with target tracking, fire control computation as well as gun control performed from a remote operator console. Sensors include a thermal imager, TV camera, laser range finder and automatic target tracking system with a video tracker.
This weapon was designed by Mauser-Werke Oberndorf Waffensysteme GmbH, a Rheinmetall DeTec subsidiary, to replace older 20 mm and 40 mm guns and the mounting does not require deck penetration. Can be operated remotely or locally with a joystick. 83 of these weapons have been ordered by the German Navy.
This weapon is a gas-operated automatic revolver cannon. Can be assembled for either left- or right-hand feed, and uses linkless ammunition with a case recovery system.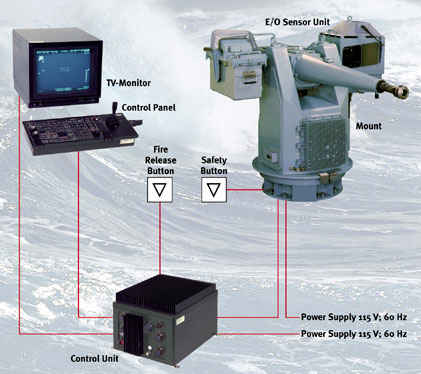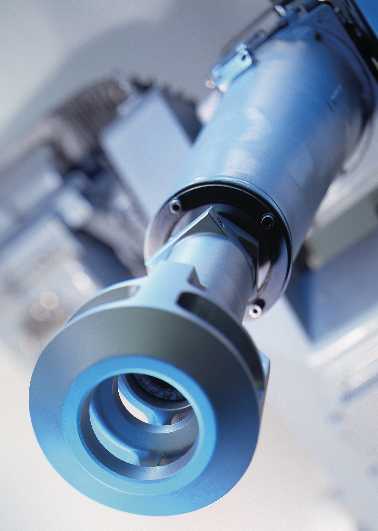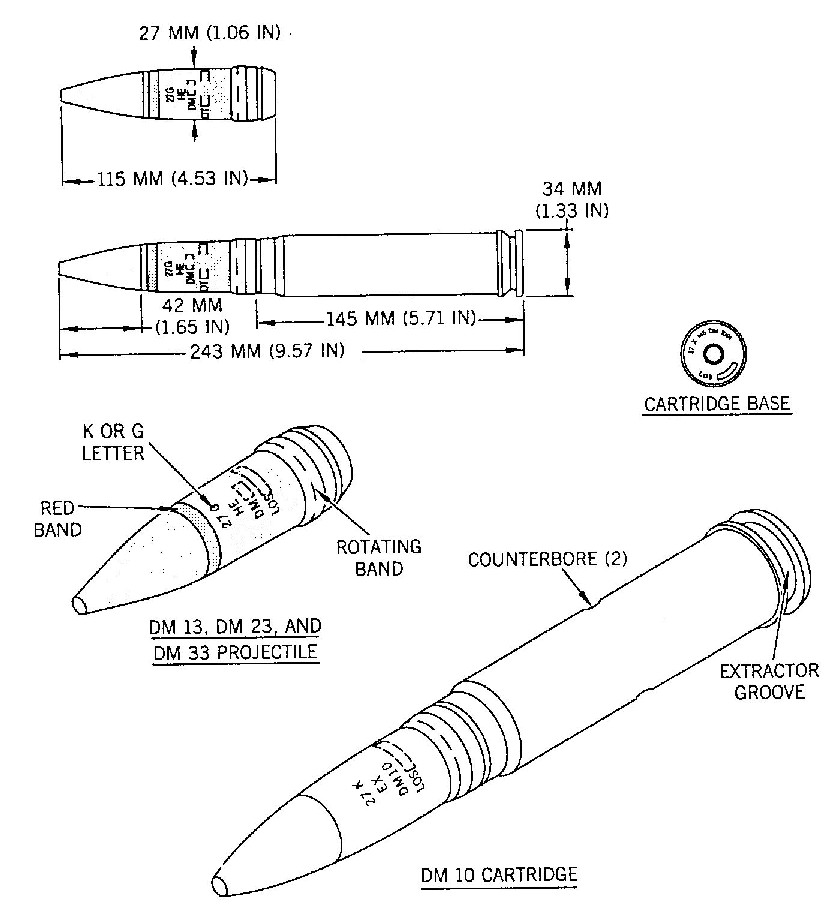 Data from:
"Jane's Ammunition Handbook: Ninth Edition 2000-2001" edited by Terry J. Gander and Charles Q. Cutshaw
Press releases:
21 May 2006

Benchmark

09 August 2009

Added projectile sketch

19 May 2012

Updated to latest template