Austria-Hungary
7 cm/50 (2.75") K10 and K16 Skoda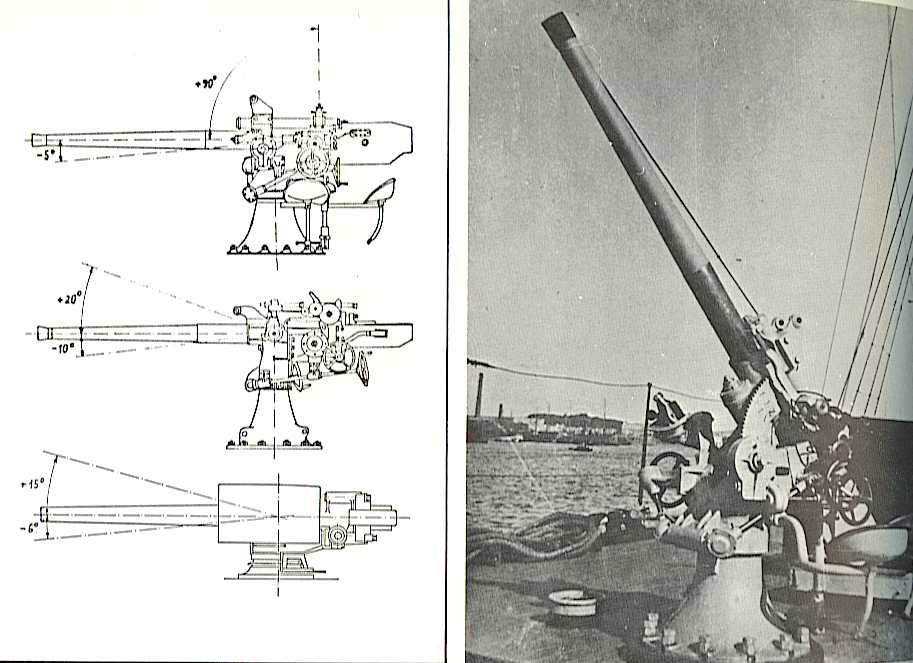 A widely used weapon employed in both the anti-torpedo boat and anti-aircraft roles in easily removable mounts. Some of these guns were mounted on top of main gun turrets where they could be coupled with the 30.5 cm guns for gunnery practice. The K16 (also known as BAG) was slightly different to suit an anti-aircraft mounting but had the same ballistic characteristics as the K10.
Seven of these guns were allocated for coast defense and eight more were given to the Army.
Actual bore diameter was 6.6 cm (2.6").
Data from:
"Naval Weapons of World War One" by Norman Friedman
"Austro-Hungarian Battleships 1914-18" by Ryan Noppen
"The Viribus Unitis Class" article in "Warship Volume II" by Friedrich Prasky
Tony DiGiulian's personal data files
01 August 2006

Benchmark

12 October 2013

Added additional information and picture of AA gunners