United States of America
ASROC RUR-5A and VLA
The Anti-Submarine Rocket (ASROC) was designed as a standoff ASW for surface ships. Many NATO and other Allied Nations also used this weapon during the 1960s through the 1980s. It carried either a Mark 46 torpedo or a nuclear depth bomb.
The Vertical Launched ASROC (VLA) version is an ASROC modified to be fired from the Mark 41 Vertical Launch System (VLS).
The fire control system programmed two on-board timers. The first signaled the separation of the booster and the second the separation of the payload from the airframe. Booster burned for approximately four seconds and developed an average of 12,000 lbs. (5,440 kg) of thrust.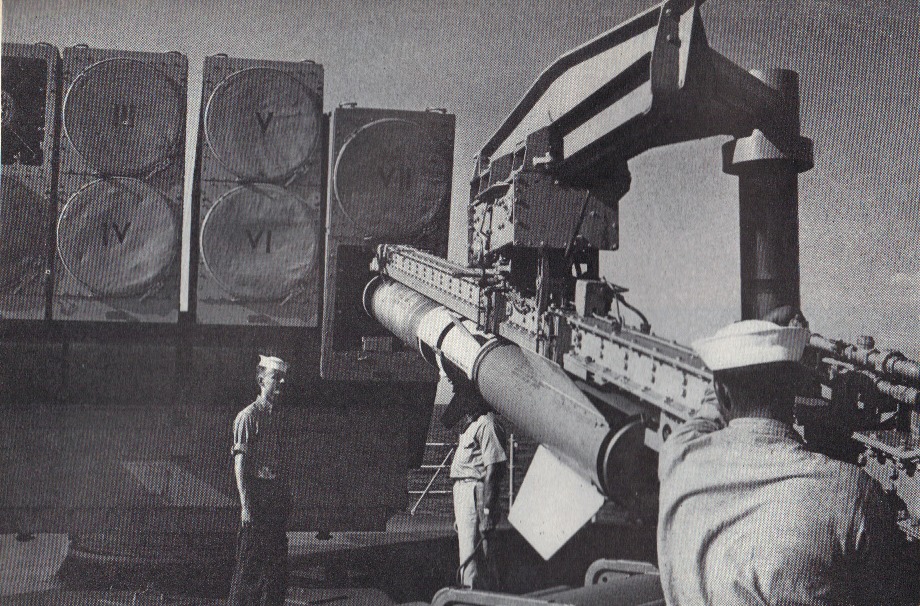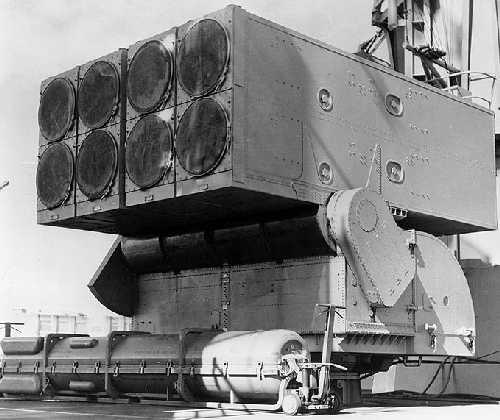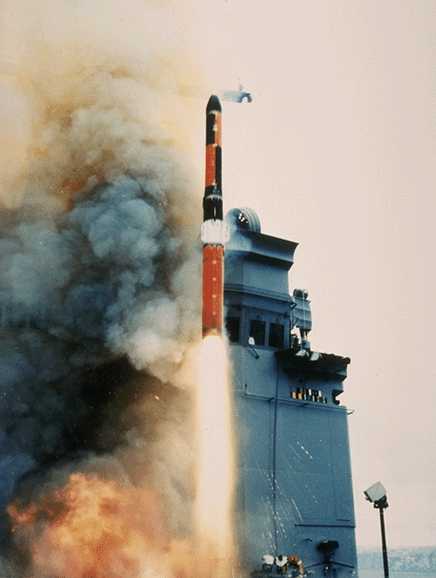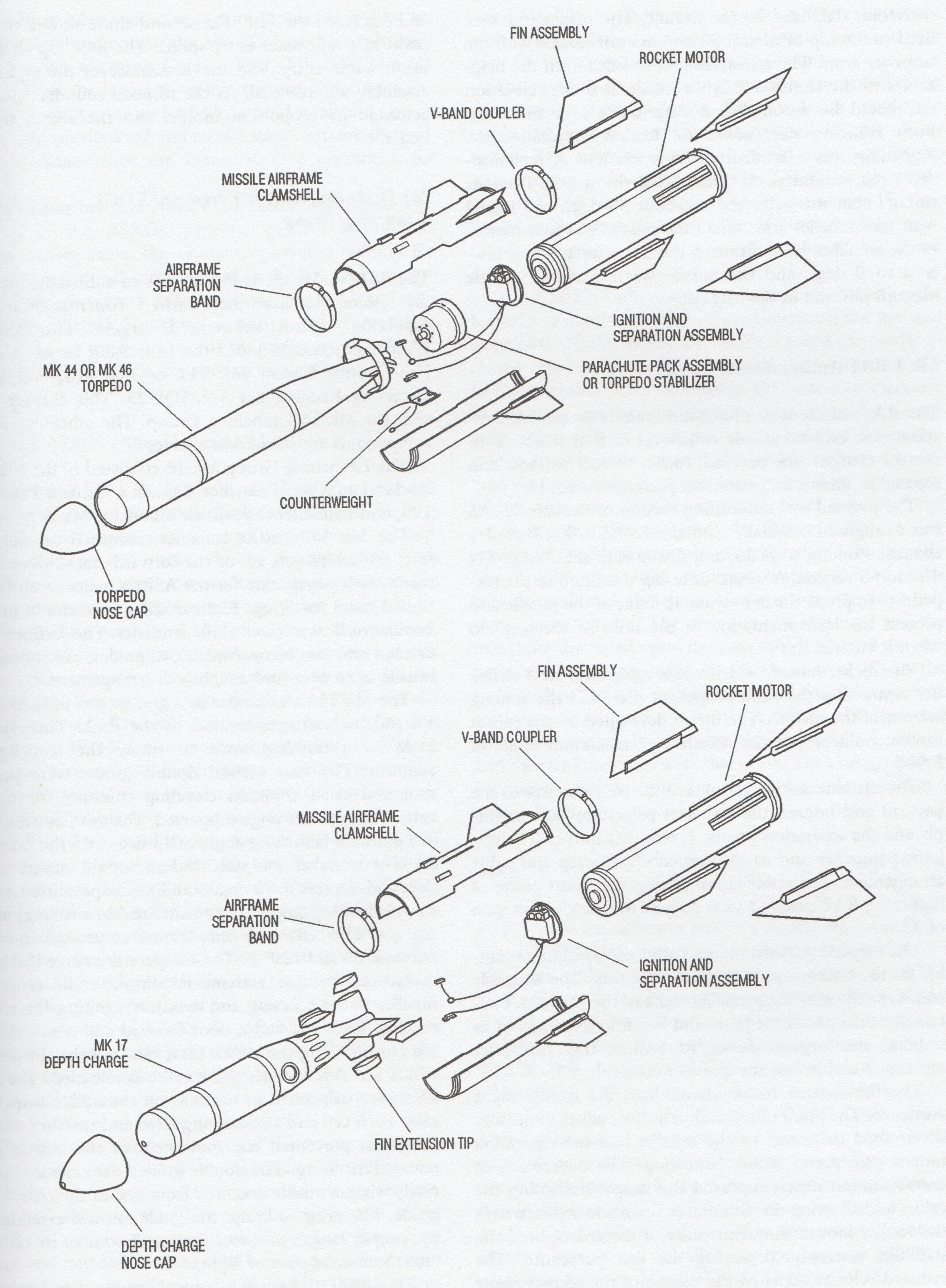 Designation
ASROC RUR-5A
ASROC VLA RUM 139A
ASROC VLA RUM 139B
Ship Class Used On
Many
Date In Service
RUR-5A: 1960
VLA: 1993 (RUM139A); 1996 (RUM139B)
Weight
RUR-5A, Mod 3: 957 lbs. (434.1 kg)
RUR-5A, Mod 4: 1,073 lbs. (486.7 kg)
VLA: Warshot - 1,407 lbs. (633.15 kg) / Exercise - 1,377 lbs (619.65 kg)
Dimensions
RUR-5A:
13.25 x 177.4 in (33.7 x 450.6 cm), wingspan 33 in (84 cm)

VLA:
Warshot - 192.6 x 16.6 in (485 x 42.2 cm), wingspan 26.87 in (68.3 cm)
Exercise - 200.0 x 16.6 in (504 x 42.2 cm), wingspan 26.87 in (68.3 cm)

Payload
RUR-5A Mod 3: Mark 44 torpedo
RUR-5A Mod 4: Mark 46 torpedo
RUR-5A Mod 5: Mark 17 Depth Bomb (W44 Warhead)
VLA: Mark 46 or Mark 50 Torpedo
Range
RUR-5A: Minimum 900 yards (800 m), Maximum 10,000 yards (9,100 m)
VLA: Minimum 1,000 yards (900 m), Maximum 15,000 yards (13,700 m)
Propulsion
RUR-5A: Rocket Booster
VLA: Rocket Booster
The RUM 139A used the Mark 46 Mod 5A(S) torpedo as its payload. The RUM 139B uses the Mark 46 Mod 5A(SW) which is capable of operating in more shallow waters than its predecessor. All ASROCs were to be upgraded to the RUM 139B standard by the end of Fiscal Year 2001.
"The Naval Institute Guide to World Naval Weapon Systems 1991/92" by Norman Friedman
"The French Navy under Steam" picture essay in "United States Naval Institute Proceedings" Vol. 88, No. 7, July 1962
"Sumner-Gearing-Class Destroyers" by Robert F. Sumrall
---
Special help from Tom Carter
06 May 2005 - Benchmark
25 February 2012 - Added photograph of Norfolk
30 March 2014 - Added to caption of Norfolk photograph
13 August 2023 - Added sketch and information